Missions
From the earliest expression of God's intent to redeem fallen man, He has appointed a "Seed" that would accomplish the task (Gen. 3:15). That "Seed of the woman" fulfilled in Jesus Christ, was destined to become the "Seed of Abraham" through whom all the nations of the Earth are intended to be blessed (Gal. 3:29; Gen. 12:3). When the Lord says to Israel, just delivered from Egypt, "All the earth is Mine," He links it to a mission: "You shall be to Me a kingdom of priests" (Ex. 19:5,6). There is no question as to their call being from bondage and into mission. So it is, from the beginning of the Bible story of redemption, the redeemed are assigned to world evangelization.
The mission endeavor that we have embarked in shows that we, at St Paul's Church, take at heart Christ's command to go and make disciples of all nations, as we read in Matt. 28:19,20: "Go therefore and make disciples of all the nations, baptizing them in the name of the Father and of the Son and of the Holy Spirit, teaching them to observe all things that I have commanded you; and lo, I am with you always, even to the end of the age."
God has touched and transformed many lives through the evangelization done at St Mark's Church, the mission trips to the islands in the Indian Ocean (Rodrigues, Reunion, Seychelles, Madagascar), the cell-church programme of multiplication, and most recently the mission trip to Sabah. Jesus said that this gospel of the kingdom shall be preached in all the world for a witness unto all nations and then shall the end come (Matt. 24:14) and we are to be His witnesses: "But you shall receive power when the Holy Spirit has come upon you; and you shall be witnesses to Me in Jerusalem, and in all Judea and Samaria, and to the end of the earth." (Acts 1:8).
"How then shall they call on Him in whom they have not not believed? And how shall they believe in Him of whom they have not heard? And how shall they hear without a preacher? And how shall they preach unless they are sent?" (Rom. 10:14,15). This does not mean we must enter public ministry to "preach" the gospel. The Greek word used here for "preacher" means "one who heralds, proclaims, or publishes." Clearly, every believer is assigned a personal "pulpit" – in the home, the community, at the office, or in school – from which to show and tell others the Good News.In Rom. 1:14, Paul declares, "I am a debtor," pointedly noting his sense of obligation. Why? He answers in Eph. 2: Man is dead, needing life (v. 1); man is walking a course of destruction, needing deliverance (v. 12); man is hopeless, needing God (v. 13); man is separated from God, needing Christ (v. 14). Jesus concludes the evidence of man's need: he is lost, needing to be found (Luke 19:10).The answer is here: someone must be sent to preach so that people hear and believe. There is no other way.
3rd Sabah Mission Team to Mauritius
From 18th September to 1st October 2002
"Intense moments in the spiritual life of our parish"
A delegation of 16 persons from the Anglican Diocese of Sabah, Malaysia, was in Mauritius from 18th September to 1st October. Led by Archdeacon Albert Vun, the team was constituted of members from St. Patrick's Church in Tawau and Faith Christian Centre in Kuala Lumpur. It consisted of 5 pastors and 11 young persons, the majority of them being in their early twenties. This was the 3rd visit of a Sabah Team in Mauritius within a span of 4 years.
Since 3 years now, the parish of St. Paul's Church, Plaine Verte, has adopted the system of cell church as it is practiced in St. Patrick's Church, Tawau. The number of our cell groups has increased from 8 in 1999 to 21 presently. The quantity of people attending cell meetings is around 300.
A program of intense activities was prepared for this occasion. It comprised of training sessions for the leaders and interns of cell groups, a special session for the youth, teachings on spiritual gifts, cell church, intercession as well as a meeting with the clergy and church wardens of the Anglican Diocese of Mauritius. The culminating point of this visit was an evangelistic rallye on Saturday 28th September.
Archdeacon Albert Vun explained the importance for a church to have a vision that comes from God and to build the cell church around this vision. It is also important for the senior pastor to be supported by a committed team of men and women who will sustain him in the life of the church. We all need to pray for our senior pastor. Albert Vun mentioned that if we say that we are not satisfied with our senior pastor, this is because we have not prayed enough for him!
Three consecutive evenings were earmarked for the teaching sessions on spiritual gifts and attracted a congregation of around 200 every time. Archdeacon Albert Vun talked on the gift of tongues and Ps. Chong Lay expanded on the eight other spiritual gifts, among which are the gift of prophecy, the gift of distinguishing between spirits and the gifts of healing. After each teaching, the Sabah/KL Team prayed for all those who wanted to receive these gifts.
Ps. FloraChong shared on the importance of the prayer of intercession at church level – intercede not only for those who are sick but also for all the leaders of the church and for the country.
The meeting with the clergy and churchwardens was held at Thabor, Beau Bassin. Archdeacon Albert Vun shared how the parish of St. Patrick, Tawau, has developed, through the cell church structure, to become the biggest Christian church in their region. He emphasized a lot on the importance of the commitment of a Christian and asked the following question: "When Lord Jesus will come back, will we present to Him the amount of money which we have saved in our bank account or the number of souls which we have brought to salvation for the Kingdom of God?"
The evangelistic rallye that took place on 28th September at St. Paul's Church drew a crowd of 700 persons. Ps. Chong Lay, in his preaching, explained how, very often, when someone is facing problems or is suffering from a serious illness, one will look for many gods.
Yet, there is only one true God who is the Answer to all our problems, i.e., Jesus Christ who is seated at the right of God the Father. He exhorted the attendance to turn towards Jesus, to repent from their sins and to accept Jesus Christ as their Lord and Saviour. Fifty-two persons accepted Christ on this evening. Praise God!
Many people also came forward to receive prayers. Several persons were healed and some were delivered from evil spirits. A lady who suffered from an illness was healed completely after being set free. Next morning, she returned to the church bringing all sorts of witchcraft objects which she had at her place and asked the pastors to destroy all these. Glory be to God for all the signs and wonders that accompanied the preaching of the Word.
On Sunday 29th September, the members of the mission team visited other parishes, including St. Thomas – Beau Bassin, St. James Cathedral, St. Barnabas – Pamplemousses, St. Mark – Poudre d'Or and St. Michael and All Angels – St. Pierre.
Evangelism & Outreach
We, at St Paul's Church, Plaine Verte have been and are continuously involved in evangelization and outreaches.
Brother Wong Lee from Singapore visited us around beginning of June 2002.
Two harvest nights was held as follows:-
Sunday 02 June 2002 : For Chinese speaking people
Sunday 08 June 2002 : For English speaking people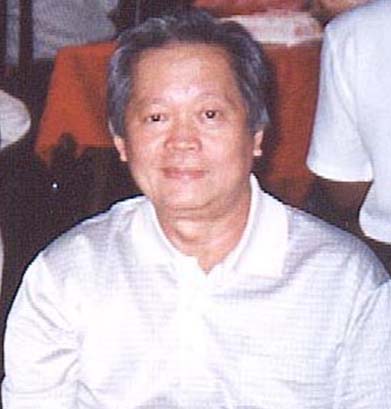 The Church of St. Mark, Poudre d'Or was consecrated by Bishop Royston on the 27th December 1888. The church building was severely damaged by the cyclone of 1892, which passed right over the island of Mauritius. It was restored by Bishop Gregory in 1914. A vestry and a porch were added to the building.
Very little is known about the life of the parish over the last hundred years. It would seem that the hospital of Poudre d'Or used to be a garrison for British soldiers and that the chapel of St. Mark was built to serve their needs. The architecture of the hospital from the outside still looks like a garrison unto this day. Until very recently, St. Mark, Poudre d'Or was considered as a daughter church of St. Barnabas, Pamplemousses and the priest in charge of the latter was also serving St. Mark. In 1995, cyclone Hollanda severely damaged the roof of the building and it was decided temporarily to close down the church.
Prayer Meeting on 1 May 1998 at St Mark's church before renovation
An eucharist service was held at St. Mark's Church, Poudre d'Or, on Sunday 7th June 1998 at 2 p.m. The roof had been repaired, the surrounding grounds cleared and the building itself recleaned after a long period of inactivity.The church was packed with faithful coming from the surrounding areas together with some members of St Paul's congregation for this opening service.
" How beautiful upon the mountains are the feet of him that brings good news " (Is 52: 7).
After a welcoming address by Rev Roger Chung, the service started with praise and worship songs. Steeves Pierre had the privilege of bringing God's Word to those present. He made reference to 2 Chronicles 7:11,12 : "After King Solomon had finished the temple and the palace, and had successfully completed all his plans for them, the Lord appeared to him at night. He said to him: " I have heard your prayers and I accept this Temple as the place where sacrifices are to be offered to me".He compared the reopening of St. Mark's church to what King Solomon did. The reopening of St. Mark is a dedication to bringing God's Word to those in the north of the island. He said that God will do great things in this church, that we must be prepared to spread the Good  news, not to be afraid as to what other people may say about the noise we make, provided we are doing the noise for God.
Harold Allaghen mentioned how he had a special request in his prayers for this church to be reopened whenever he came to this region during his work rounds. Annie Sham had some encouraging words for those present. She compared her mission trip to Madagascar with what is being done at Poudre d'Or. Annie, Harold and Rev Roger then sang the praise song "Like the woman at the well" in Malagasy. Some members present gave testimony as to the greatness of God. One person witnessed how he came to know and accept God and this led to the divine healing of his spine problem of several years. A lady was also blessed with miraculous healing of her daughter from a growth in her stomach when she put her faith in God.
During the service, Rev Roger called upon several members of the congregation to say prayers for the church and the work that awaits us. At the end of the service, a light refreshment was served.
It is expected that a regular  meeting will be held at the church every Sunday afternoon at 2 p.m. for praise, worship, prayers and Bible study. An Eucharist service will be held once a month. All those who attended really felt God's presence and have faith that God will perform miracles there.